The following paintings, completed in 2016, use the human figure as a vehicle for imagining the world "out there" arranging and re-arranging itself then collapsing into possible locations in the presence of the viewer.

As discussed in the blog post On Possibilities  these paintings explore some of the ideas coming out of Quantum Physics that are to contemporary painting what the Theory of Relativity was for painters in the 20's & 30's. It's impossible to ignore QPs suggestion that objects exist not so much as objects but as mists of possibilities that collapse into definite locations when observed.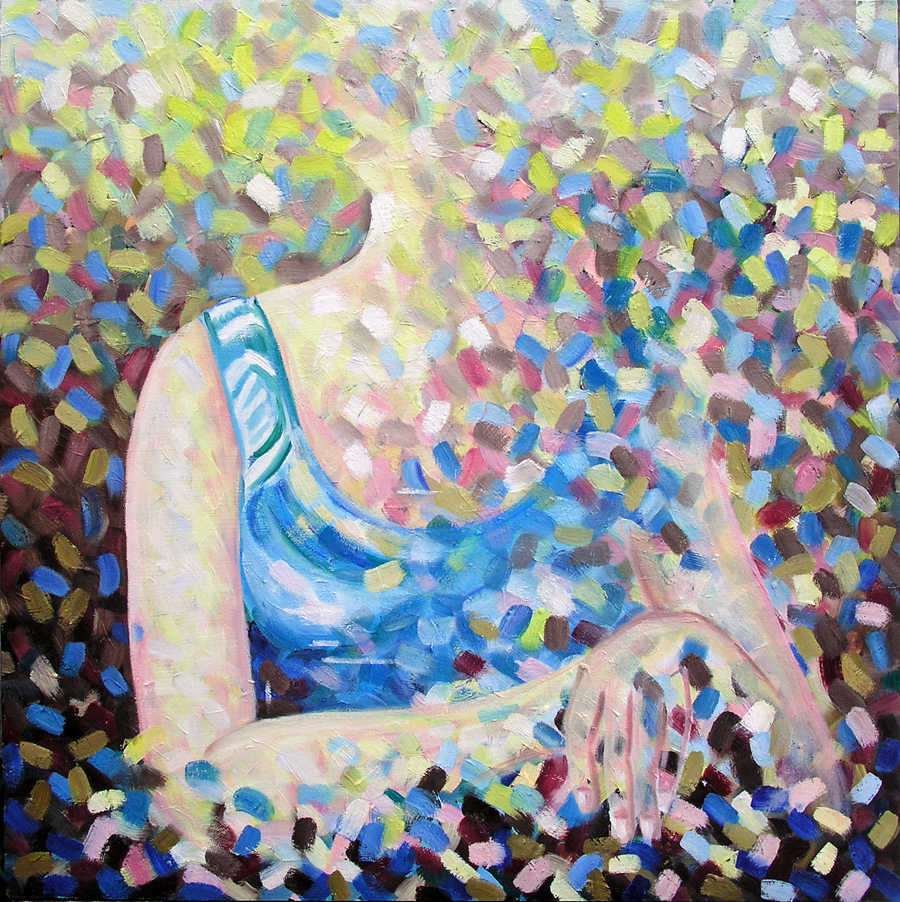 The next group in the series uses botanical images to play with the idea of the quantum universe coming into being through observation.
But this style seemed too orderly so, continuing to use botanical images, I used big brushes & loose strokes to capture the spirit of possibilities.
Returned to the human figure as an image, these works explore permeability between humans and the "outside world".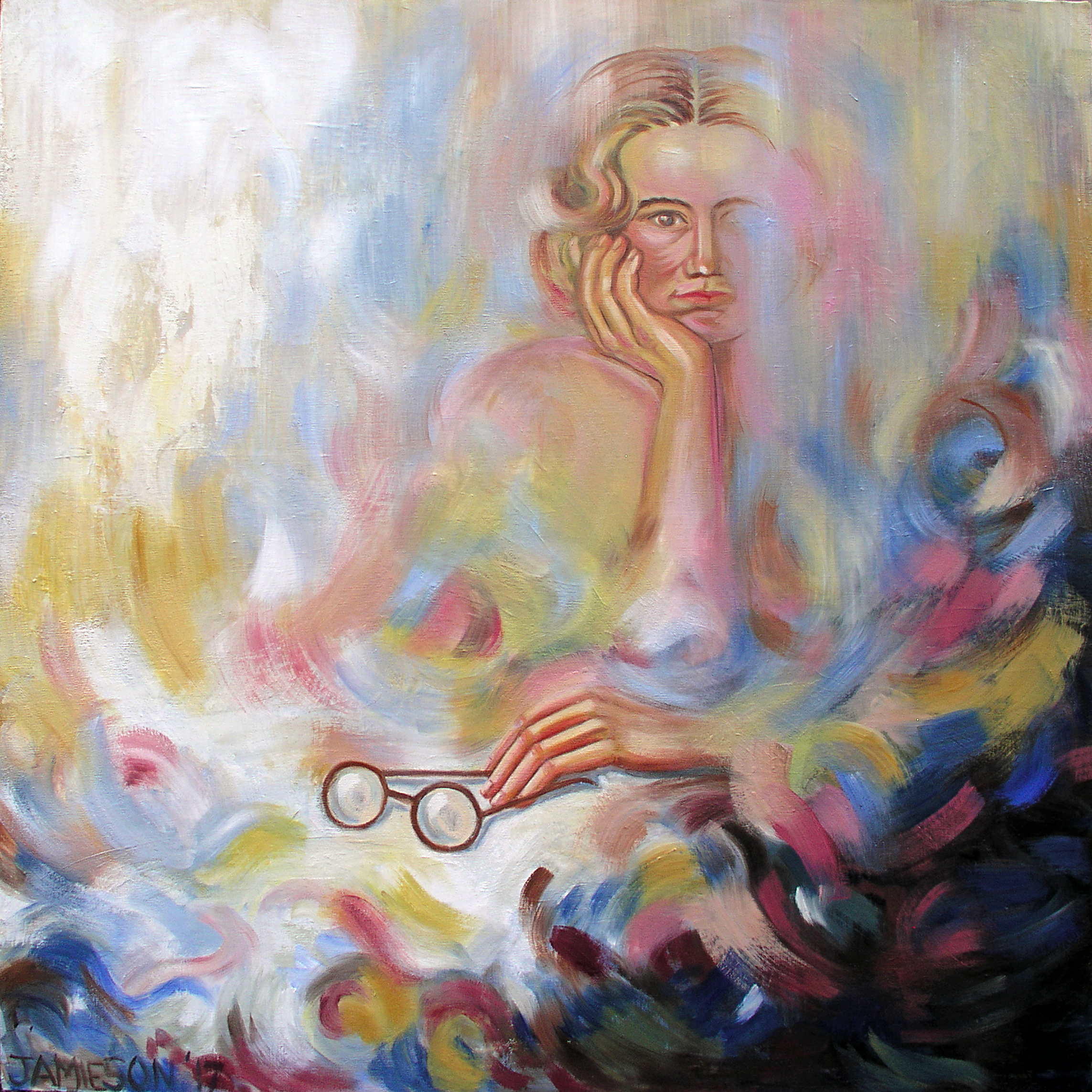 Couldn't resist ending this series by defaulting to my endless fascination with human/animal figures. After all, QP is just verifying what we humans have known in our DNA all along – there are no boundaries: not between mind & body, body & soul or humans & the rest of the world.